canadian soft viagra The Jenks Girls Soccer program opens the regular season with four consecutive shutouts in two nights of play against Broken Arrow and Fayetteville High School.
http://femininemoneymagic.com/?x=celebrex-drug-contraindications-with-viagra
Jenks Lady Trojan Soccer – Varsity
viagra women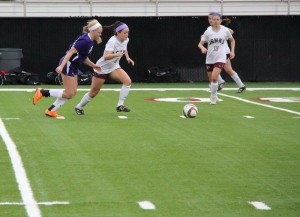 Varsity kicked off the regular season with a solid 3-0 victory against Fayetteville, Tuesday night at Hunter Dwelley Stadium. The defense held strong only allowing the bulldogs one shot on goal which was denied by senior goal keeper Laura Christian. The Lady Trojans looked great offensively moving the ball and working hard as a team. All three goals came in the first half with Kaylee Dao getting things started and Marlo Zoller finishing it off by netting the final two. It was a great team effort on both sides of the ball for the entire 80 minutes. The Lady Trojans look to keep the momentum going this Thursday night in their away game against Bartlesville.
here
http://junkyardangel.net/?x=buy-cheap-viagra-now
brand viagra cheap
Jenks Soccer –  JV White
see url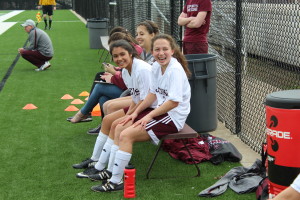 The JV White team is really starting to pull the pieces together. They played an aggressive Fayetteville team that came ready to play. The girls got an early goal off a corner kick service from Sydney Jordan which was headed in by Taylor Pugh. The defense played strong and kept their 2 game shutout streak alive. Great start to the season with a 3-0 victory against Broken Arrow Monday night and a 1-0 win over Fayetteville Tuesday. JV White has a big weekend coming up as they participate in the Owasso Tournament this Saturday afternoon.
side effects of viagra drug mechanism
Jenks Soccer –  JV Maroon
heparin drug contraindications with viagra After having their entire preseason cancelled due to weather, JV Maroon finally got to take the field for their first game Monday night against Broken Arrow High School. Lead by a powerful defensive showing, the Lady Trojans held the Tigers scoreless and won 1-0 off an impressive header by Payton Dunaway. The goal was set up by a nice corner kick service played in by Mattie Rosencutter. The JV Maroon team will travel with the varsity squad  Thursday afternoon to Bartlesville to take on the Bruins.
http://oldafricamagazine.com/?search=viagra-false-positive-drug-test
from canadian pharmacy soft viagra
click
http://jenksgirlssoccer.com/wp-content/uploads/2015/03/906084_1013173545377150_3308453823361556356_o.jpg
864
1296
Jo Johnson
http://jenksgirlssoccer.com/wp-content/uploads/2018/02/Jenks_Trojan_PMS216_RGB-1-255x300.png
Jo Johnson
2015-03-03 22:59:28
2015-04-02 11:14:28
Four Consecutive Shutouts for Jenks Girls Soccer Program